Sometimes site furniture can be more than just a place to sit. It can be a focal point, a conversation starter, functional signage or a piece of art. In combining our advanced manufacturing technology with photography and digital graphics, KeyshieldArt™ turns site furniture into an artistic, eye-catching display. By fusing high-definition imagery with our durable powder coat finish, we create custom site furnishings that you have to see and touch to believe.
The process showcases vivid colors and a realistic depth while maintaining the strength, gloss and quality that is expected of powder coated steel. With a diverse database of original photographic images, easily imprint beautiful landscapes, detailed textures, abstract art patterns and more to craft unique site furnishings to define your public space. Or customize further by submitting your own high-resolution image, art, text or logo. Let art come to the surface with KeyshieldArt™.
Artistic Logos and Custom Signage
Use our KeyshieldArt™ technology to personalize and brand site furnishings with your own logos, art or custom graphics.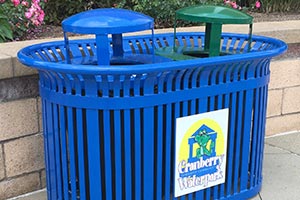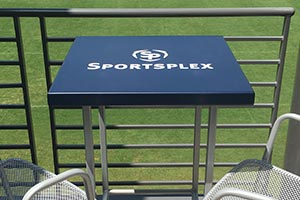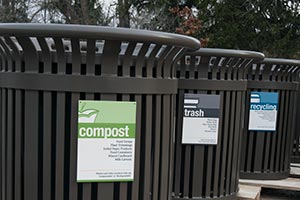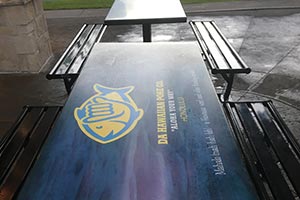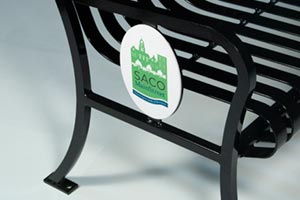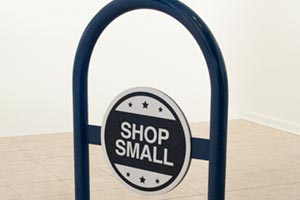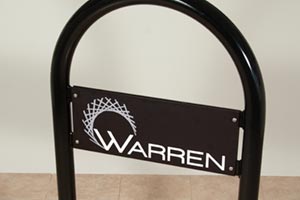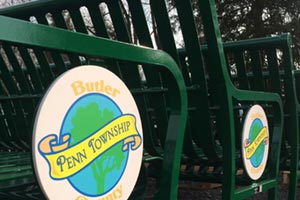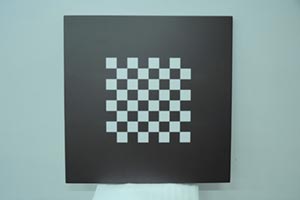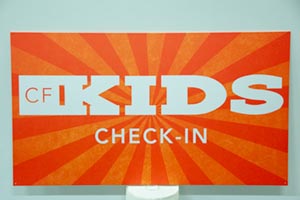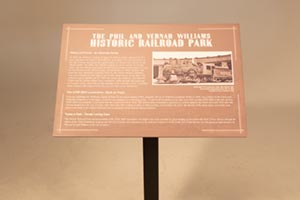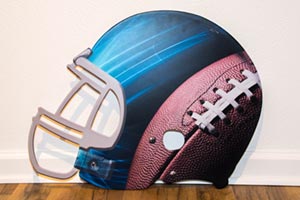 Wood Grain Aluminum
Create realistic wood grain patterns on aluminum bench slats with the KeyshieldArt™ process. With a variety of wood tones available, achieve the look of natural hardwoods with the quality and strength of powder coated metal. You can download a copy of our Wood Grain Color Options here.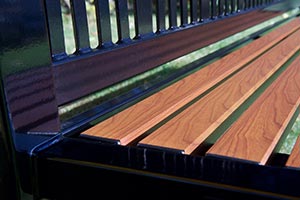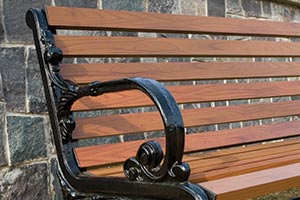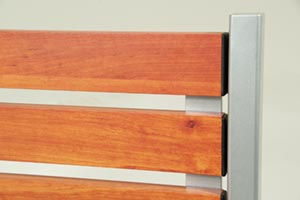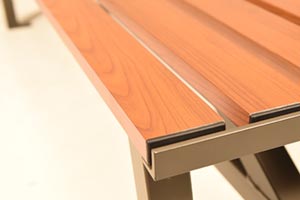 Landscape Table Tops
Choose from our collection of photography art or submit your own high-resolution image to combine striking visuals with durable table-top function. Download our complete stock photo collection here.